Johann Hinrich Fehrs
Maren
Johann Hinrich Fehrs
---
<< zurück
weiter >>
KAPITTEL FÖFFTEIN
De Winter trock in mit Sack un Pack. En Sneestorm ut Noorn schick he vörop, dat Weeg un Steeg bald mit en slowitt Laken todeckt weer, denn keem de Frost un bröch Born un Beek in Stillstand. Dat wide Feld leet nu eerst recht as en groten Karkhoff – allens doot un begraben, un de sore Oostwind trock daröver her. Wat noch Leben harr, sammel sik in un üm 't Huus: Kreien, Lünn, Geelgöschen, Drossel un Hubenlerch lungern op de Hoffsteed oder in de kalen Bööm; Rott, Muus un Maart husen in Stall un Schüün, un de Armoot pracher an de Döör.
So keem Winachten ran, dat schöönste Fest in 't Jaar för Kinner un ool Lüüd. Wat buten in de Fremm weer un noch keen egen Hüsen harr, stüür to Huus na Vader un Moder, un bald seeg man in de Dörpstraat rümdriseln Soldaat, Leerjung, Gesell un Buurknecht – all in 'n besten Staat, mit Piep und Zigarr un en vergnöögt Gesicht, un dat kralle Deernsvolk harr veel to kiken, to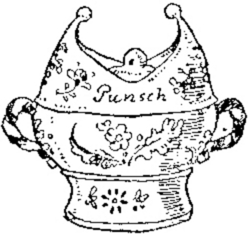 fragen un to nücken. Un as de hillige Nacht eren blitzblanken Heben opstell, sprung ut Hütt un Huus en Lichtschien, as man dat ganze Jaar ni seeg, un achter de andauten Ruten waarn Küll un de eernsten Tiden ganz vergeten, de helle Freud lach ut junge un ole Gesichter.
Bi Paul Struck gung 't ok vergnöögt her. Knechten und Deerns harrn den Abend en Smoorbraden mit Kantüffeln, en Maaltiet, as Klaas Lamack see, dar eet man sik bi ut Rand un Band. Un denn leeg dar för jeden en nett Geschenk, as Linnen un Lakentüüch to Hemd oder Antog, Pulswarmer, Döker un sowat, ok Nööt un Appeln un brune Koken.
Dat Hauptvergnögen weer en smucken Dannboom un darünner allerlei Poppenwark, Speelkraam, Strümp, Töffeln, Tüüch, Böker un Biller ut Neu-Ruppin. Dar harrn Knechten un Deerns mit tostüürt, harrn ok en paar arm Kinner ranhaalt, dat weren den Wewer Timm Bolten sien, de as Kanoneer in 't Feld stunn un kenen Uurlaub kregen harr. Paul harr eerst nix darvon weten wullt; sowat kenn he nich, en Dannboom harr he in sien Kinnerjaren ok ni kregen, de Winachtabend weer em verlopen as jede annere, he nööm dat Narrnkraam un schull över den Opwand un dat schöne Geld, wat man för de Gören verklein un verstrein dee. Aver dat weer nu mal allens dar, Maren harr em keen Tiet laten, sik veel to besinnen, un as nu de arme Moder keem un mit Tranen in de Ogen em de Hand drück, do waar he still, un as de Kinner vör Freud opkrein un in 'e Hööcht sprungen, do stunn he dar mit en suursööt Gesicht un seeg sik dat Vergnögen an, beide Hannen in 'e Tasch.
Maren weer prächtig mit de Gören. Se leet de Poppen danzen, de lütten Hunnen bellen, stell de Tiern ut 'n Kasten Noah op, un as se de Lütten man eerst vertruut un driest maakt harr, waar de Lust groot. Nu waarn Jacken un Büxen anpaßt, de Deerns holpen darbi un de Knechten spaßen un lachen darto, un as nu de Kinner in eren nien Staat darstunnen, dat Hart ganz buuk un de Ogen so hell as Blomen, do dau Paul al half op un nück eer mal to, sprook ok en fründlich Woort mit de Moder. De Kinner geben em all de Hand un danken. Maren bröch eer dat bi, Paul müß allen Dank instriken, he waar bina verlegen. »Ja ja, dat 's goot, Kinner, is goot, is goot! Nu gaat man to Huus un slaapt Ju satt!« Maren bröch de Fru mit eer Tümp Gören bet an de Döör.
»Wat wullst Du darop stüren, mi to danken? ik heff jo nix darto daan!« see Paul, as Knechten un Deerns to Rau gaan weren.
»Nix daan? Düt is Dien Huus, ik bün Dien Fru – wat ik do un verdeen, is dat nich all Dien mit?«
»Nee, Maren, Du weetst, dat mi düt toweddern weer – dat is eenmal un ni bett, darmit basta!«
»De ganze Herrlichkeit kost kenen ganzen Daler! Dat Tüüch weer ut ool afsette Kleder un Röck maakt, Klaas un Cillja hebbt ok darto levert; anschafft is blot en beetjen Woll, Tweern, Knööp un Speeltüüch. De lütte Fru maracht sik toschannen un kann de Gören doch knapp warm holen un satt maken, dar mutt bisprungen warrn. Ik harr eer lever de Saken hinschickt, aver denn harrst Du düt Glück ni to seen kregen. Is so 'n selig Kinnergesicht ni meer as en Daler weert?« Se gung rut, üm noch en Gang dörch Köök un Kamer to maken, keem aver bald wedder rin.
»Doortjn Holm hett eben Order schickt, ool Abel is krank un liggt dar trurig to – keem se ni fröer ümmer to Winachten?«
»Ja ja – wat wullt Du nu?«
»Hin un seen, wat sik doon lett.«
»Üm de geist en Schritt ut 'e Döör? Ilenbeck waar jo den Düvel segen, wenn he mit de ool Hex aufsusen dee!«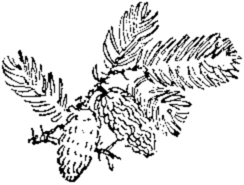 »Hett s' Di mal scheef anseen?« Se lee sik en wollen Dook üm den Kopp.
»Ach de! düssen Sommer eerst, dar an den Beek bi 't Oolndieksholt. Se wull mi de Ogen usklein, grööl se; aver naher waar se ganz tamm un see, ik schull sogliek Maria loslaten un Di heiraten – hä hä! Domals heff ik eer en Braden wiest, den se an unsen Hochtietsdag hebben schull.«
»Hett s' em kregen?«
»Ik wull den olen Rand wat mützen! Daran raken hett s', se keem jo antöffelt, weetst Du.«
»Schaam Di wat, Paul Struck, o schaam Di wat!« reep Maren mit en füürroden Kopp. »De riekste Buur in Dörp, de alle Taschen voll hett, blifft de Armoot wat schüllig un smitt sien Woort achter sik üm en paar Pund Fleesch!«
»Ach wat, Maren...«
»Swieg doch rein still!« un eer Oog dreep em as en Blitz, »swieg doch rein still! Wokeen hett Di ranbörnt un toleert? Mutt en Fruunsminsch Di seggen, wat en Mannswoort weert is?« Maren gung in grote Verdreetlichkeit.
Aver Paul sweeg nich, he heel en lange gnattrige Reed, de nüms höör as he sülben. Maren weer en deep Schipp un waar em noch von Matten op Stro bringen! Un nu wull he eer mal wisen, wat en Mann is un en Fru to bedüden hett, de em half naakt in 't Huus kamen is, se schull sik verferen! En Esel weer he west, as he för so 'n Wief noch en gresig Stück Geld betaal, en groten Esel! Dat see he sik luut vör un leep darbi in de Stuuv op un dal. Aver se schull man wedder kamen, he wull eer de Bicht verhören! –
Abel eer Finster weer nich verhungen, un dat dee ok ni nödig, denn de lütten Ruten weren dick tofraren. As Maren rintreed, seet Doortjn in Dook un Kapuutz vör dat Wandbett, de Dönz weer ganz koolt.
»Wokeen kommt dar?« froog en möde Stimm.
»Maren Struck«, see Doortjn.
»Ach, dat du kommst, Maren! Ik heff in düsse Daag na Di lengt. Ik denk, dat geit sach mal to Enn, un doch kann ik de Welt ni go' Nacht seggen. Du mußt mi von Maria...«
»Ni so veel spreken!« waarschu Doortjn.
»Ja ja, de Bost is op, aver darüm heff ik Iel, Du mußt mi von Maria vertellen.«
»Geern, Abel, aver eerst Füür in Aben! Doortjn, sünd noch Kölen op 'n Heerd?«
»Abel liggt hier siet eergüstern, un eben eerst kaam ik, üm mi mal na eer ümtoseen – de Kölen sünd lang ut.«
»De Kölen sünd lang ut!« mummel de Kranke.
»Denn büst Du jo half verhungert un verklaamt – kann sowat angaan in Dörp? fraagt denn gar keen Minsch na eer?«
»De Lüüd denkt an sik un an 't Fest för de Kinner – ik heff dat jo nich anners maakt«, see Doortjn trurig.
»Darüm queelt Ju nich!« hiem Abel, »ik bün ni verwennt.«
Doortjn steek en Licht an, neem en paar Swevelsticken von 'n Aben un kroop na Köök; bald rummel dat in 'n Aben, un as se wedder rinkeem, bröch se en scharpen Rookgeruch mit. »Dien Törf warrt al wat knapp, Abel, un wat dar is, föölt sik klamm an, ik will Hannes herschicken mit en Sackvoll, naher kaam ik wedder.«
»Do dat«, see Abel, »un bring Dien Brill mit.«
»Dinen Törf behool man, Doortjn, dat is mien Saak!« reep Maren eer na un sett sik an 't Bett. »Du wullt von Maria hören, Abel. Se is sund un vermünnert sik na un na, to mien Hochtiet hett se mi en recht vergnöögten Breef schreben – wider kann ik egentlich nix vertellen.«
»Un de Leutnant?«
»Sien Batteljoon is in Nimünster. Aver wat Du meenst, is noch wiet entwei, eer dar wat ut warrn kann, löppt noch veel Water bargdal, mitto is mi bang, dat all dat Höpen ümsünst is.«
»Denn geit dat Licht ok ut!« stöön Abel.
»Wat meenst Du?«
Abel kreeg en Hostenanfall un leeg lang, üm sik to verhalen, de Aten weer kort un luut, un op de krükeligen Backen drau en helles Root. »Denn man to, man weg, ik will mi ni meer ümseen!« mummel se vör sik hin.
»Wat hest Du? wat meenst Du, Abel?« froog Maren wedder.
»Laat mi man tofreden, Du versteist mi doch nich!«
»Ach, wat Du snackst! Een Saak heff ik bet herto würklich ni verstaan, Abel: Du fraagst ümmer na Maria un kennst eer man knapp – wat hest Du darut?«
Abel sunn en Ogenblick, denn keem op 'n mal in de Krükeln en grote Bewegung. »Dat will ik Di seggen, lütt Deern, aver schallst dat nich verraden! So 'n olen Rand as ik mag geern junge smucke Lüüd tosamen kuppeln, dat is 't, to 'n Goden oder Slechten – enerlei!«
»Pfui, Abel, schaam Di wat! Süst den Dood vör Ogen un maakst so 'n Snack! Du magst jo veel utöövt hebben, de Lüüd seggt dat jo; dat Du aver so 'n jung Bloot in 't Unglück stüren kuunst, glööv ik nich, dat is ni waar!«
»Schallst Dank hebben, Maren!« Dat feverige Oog keek eer voll an. »Nu will ik Di ok seggen, worüm ik ümmer mit mien Gedanken bi Maria bün. Hest Du al mal en Mann von Harten leev hat, dat Du harrst mit em bedeln gaan kunnt?«
»Bedeln gaan, nee – ja doch, mien Broder!«
»Ik meen en fremden.«
»Nee!«
»Wenn Du mi denn man verstaan kannst! So 'n Leev is as en Fröjaarsstorm; se bruust uns an, nüms kann 't möten; se küselt uns üm un üm, dat wi uns ganz ut de Macht kaamt; se weckt Gedanken, de uns nie bemött sünd, de uns aver dörch un dörch treckt un alle Vernunft benüsselt un in Slaap singt. As en stüürlos Schipp drievt wi hin, dar hölpt keen Bedeln un Beden, keen Draun un Waarschuun von de besten Frünnen – wi gaat unsen Weg, un de Tofall hett de Tokunft. Sü mal, so 'n Leev pack mi an in mien Rosenjaren, un wohin se mi dreben hett...« Abel kreeg wedder en Anfall un müß en lange Wiel stillswigen. Denn haak se wedder an: »Domals heff ik glöövt, de Himmel weer dalgleden op uns' arme Eer. De ganze Welt weer verzaubert, Öllern un Frünnen weren mit Blindheit slaan, dat se de Herrlichkeit ni seen kunnen. Aan Besinn leet ik mi driben, wohin de Stroom gaan wull. Denn keem de Sünn, denn keem de Schann un dat Gruun, de Vernunft waar waak un wies mi den Afgrund; ik kreeg daröver un gegen den Mann, de mi so gresig belagen un bedragen harr, en slimmen Kuller, un wat dat Schicksal ni tobrook, dat sloog de Raas in Palten un Stücken. Ik heff wüüt gegen Gott un Welt un gegen mi sülben, de Minschen treden mi mit Föten – mi weer allens enerlei! Denn geev mi uns' Herrgott noch en Tiet to 'n Besinnen, lange, lange Jaren, ik waar daröver oolt un koolt. Wat heff ik grüvelt, wat heff ik söcht! Wat is Schicksal, wat egen Schuld? Vör unsen Herrgott bün ik lütt waarn. Ik weet nu lang, dat he en groot Erbarmen mit mi hebben mutt, aver ik kann 't ni hölpen: de Minschen sünd mi toweddern, sünd doch garto erbärmlich! De Schann hett mi en langen Weg gaan laten, un op düssen langen Weg is mi blot een Minsch bemött, de sik över mi erbarmt hett un mi opnamen hett, dat is Doortjn Holm.«
»Ach Abel, Du büst woll mich immer an de rechte Döör kamen!« meen Maren.
»De goden Minschen sünd dünn seit, mien Deern, dar verlaat Di op! Aver laat uns von dat Kapittel opholen, ik bün dar lang mit klaar un heff 't al bina vergeten; wullt Du meer darvon weten, so leev noch en beetjen mit un hool Ogen un Oren apen.«
»Un Maria? höört de ok to den groten Swarm?«
»Maria is smuck un rein as en Engel! Wenn ik eer anseeg, müß ik an mi denken, as ik noch goot un unschüllig weer un von en groot Glück drööm. Ja ja, kiek mi man ni so groot an, ik weer ok mal smuck, dat de Lüüd op de Straat stillstunnen un mi naschulen. Un as nu de Storm över Maria kamen dee, as ik mark, dat se blot noch Ogen un Gedanken harr för den Leutnant, do waar allens wedder opwöölt, wat ik mal dröömt un hööpt harr – ik seeg mi in Maria wedder jung, ik fööl un drööm un dach as domals, aver nu wull ik 't beter maken, nu wull ik dat Stüür holen un allens to en glücklich Enn bringen, denn wull ik geern starben.«
»Abel, ik segg jo, Du büst beter...«
»Snack, Maren! De Minsch is en Beest! Wat he ok deit, he denkt an sik sülben! Ik segg Di jo: Maria keem mi vör, as weer ik wedder jung waarn un fung mien Leben von vörn an – versteist Du mi?«
»Nee, Abel, kann dat angaan?«
»Warüm nich? hest dat nich al an mennich Moder seen?«
»Hm, denn is dat Leev.«
»Narrnkraam, ik dach an mi; wat Maria passeer, dat passeer mi. Mien schönen Droom, den ik mal harr begraben müßt, waak wedder op un stell sik vör mi hin – nu wull ik em in volle Blööt seen an Maria. Nöömst Du dat Leev – mientwegen! Aver as ik seeg, dat de Saak den olen schrecklichen Gang gaan kunn, greep ik in de Speken un geev Doortjn Holm en Wink, se schull Maria bi gode Gelegenheit mien Schicksal vertellen.«
»Hest Du dat daan!« reep Maren.
»Ja, üm de Vernunft wedder waak to maken, noch weer 't Tiet. Un wat denn passeer, weetst Du jo – Du hest Maria sach ni verstaan, as se allens verlopen dee. Ik waar ok waak, denn nu waar ik eerst wies, dat Maria en ganz anner Wesen is, as ik mal weer. Man hett mi ok rechttidig waarschuut, aver ik weer to dickfellig un keem ni to Besinnung. Harr ik mi domals op mi sülben besunnen, so harr ik mien Glück sach mit starken Arm fastholen – he harr mit mi in Eren leben oder mit mi starben müßt! Maria is beter, as ik weer – se gung ut 'n Wegen un versteck sik«, sett se lies hinto, »se is as en Bloom, de still in den Dood geit, wenn 't Fröjaar vörbi is.«
En Ogenblick weer 't still in de Stuuv.
»Hest Du nie daran dacht, to Water to gaan, um düt Truerspill...«
»Dat geit Di nix an!« see Abel hart. »Fraag nu ni meer – Doortjn mag Di vertellen, wat Du weten wullt. Ik mutt noch mien Testament maken, Doortjn kommt gliek.«
»Dat klingt jo, as wenn Du över en grot Vermögen kommandeerst«, grien Maren.
»Do ik ok, aver – luter Schuld un Lumpen. Adüüs! schallst Dank hebben, Maren, dat Du kamen büst! Grööt Paul un segg em, he schull mi vör den Braden, den he mi verspraken hett, na 'n Karkhoff fören. Un grööt lütt Maria! ach wenn de hier weer, en Engel vör de letzt Poort!«
»Ik denk, Paul schall Di morgen den Doktor halen, Abel.«
»Den Veedokter, ja, den annern will 'k ni hebben!« Denn sett se lies hinto: »Wenn uns' Herrgott mi ropen wull, ik ga geern, – bün rein satt un mööd.«
De Döör jank, Doortjn keem wedder. Maren gung.
»Heff ik dat ni dacht, Abel, Du hest ganz bläusterige Backen, Du hest to veel spraken.« Doortjn sett en lütt Kumm mit Ries un warme Melk op 'n Disch.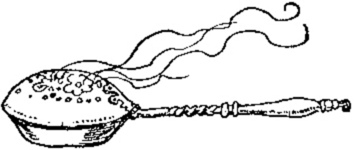 »Maren hett mi de Bicht verhöört, aver allens kreeg se doch ni to weten – nee, nee, eten kann ik nich, aver liß mi en beetjen vör, Du weetst jo, wat ik geern hören will.«
De Stuuv weer wieldeß so wiet anwarmt, dat baben de Ruten al andaun deen.
Doortjn verhung de Finstern un sett sik an 't Bett. Dat Licht harr se neffen sik staan un de Bibelstell opslaan, wo de Geschicht von de Samariterin steit. Lies un langsam klung dat hillige Woort dörch den lütten Ruum, un Abel höör andächtig mit slaten Oog un foolte Hannen. As Doortjn to Enn weer, müß se dat noch mal un to 'n drüdden Mal lesen. Un denn sloog Doortjn de Geschicht von de grote Sünnerin op un lees eer de ok meermal vör. Denn see Abel sacht: »Nu is 't noog, Doortjn.« Kort darop keem en böse Schuur, dat se sticken schull, aver se vermünner sik wedder un leeg nu lang un see keen Woort.
»Dat Bild un de annern Saken hest du noch in Verwaren?«
»Ja, Abel, aver mi is man bang, dat ik afropen warr, eer Dien Hannes kommt.«
»Denn giff dat an Maren, de will dat woll för mi besorgen.«
»Schall ik Dinen Söön garnix bestellen?«
»Em seggen, dat ik veel an em dacht un för em beden heff.«
»Abel, dat weer unrecht, dat Du em so frö von de Döör dreben hest; weer he nu in de Neeg, denn kunnen wi em kamen laten.«
»Mien Unrecht liggt op en anner Flach, Doortjn. Kunn ik en unschüllig Kind bi mi hebben? Un dat he naher na Amerika gung, weer ok dat rechte. Hier weren em alle Jacken to eng, en Stangtoom leet he sik nich anleggen, he weer to welig un unbannig – dar in Amerika is Ruum un Gelegenheit, den Överfloot an Kraft an den Mann to bringen un darbi en ganzen Keerl to warrn.«
Doortjn süüfz. »Du sprikst immer so koolt von em!«
»Ik kenn mien Unrecht, aver kann ik anners? Du weetst jo, een Gefööl freet de annern all op. Goot, dat 't en Jung is, en Deern weer garto licht bi mi ganz verkamen. Wenn he wedder kommt, wies em mien Graff un vertell em mien Unglück, denn warrt he mi woll verstaan. Un nu ga, mien Doortjn, un komm morgen frö wedder, vellicht segg ik Di denn meer – nee, nee, bliben schallst Du nich, go' Nacht!« Se strakel Doortjn mit en feverige Hand över de krükelige Back un keer sik üm na de Wand.
Doortjn neem dat Licht mit un sleek na de Döör, denn töger se un seeg sik üm – schull se gaan? Abel eer Bost hiem luut, un wenn se ok noch spreken kunn, so keem doch allens so mösam un langsam ut 'n Mund. Dat gung to Enn, vellicht al düsse Nacht – schull se so ganz alleen...
»Wenn ik to Rau kamen schall, so ga, Doortjn!«
Doortjn gung, maak in de Köök dat Licht ut un kroop na eer Kaat. –
Den annern Morgen weer Ilenbeck verwunnert, dat ool Abel afreist weer, aan antoseggen. Se weer starben as en verlaren Minsch, verraten von alle Welt, blot in de letzten Stunnen harrn sik noch en paar barmhartige Selen na eer ümseen. Un düsse beiden bestellen ok den Sarg, wuschen eer un kleden eer in, sünst röög sik ni Hand noch Foot üm eer.
Doortjn lee eer de Bibel von eren seligen Jörn in de Hand, un Maren wunn eer en Kranz von Immergröön. As sik nüms mell, helen se ok de Wach bi de Liek.
Veel Lüüd spitakeln daröver, dat Maren mit en Persoon, de ringer weer as en ool Wief ut de Armkaat, so veel Ümstänn maak, aver op mennicheen maak dat doch Indruck. De eersten, de sik besunnen, weren Persepter, de Buurvaagt un Kiwitt; de lesen sik un de annern in den Schosterkroog en eernst Kapittel un seen graadut, dat se sik schamen müssen.
Paul weer darbi. He gung ni to 'n eersten Maal na den Schosterkroog, Maren harr al ümmer nastaakt, he schull doch anner Mannslüüd opsöken, denn kreeg he wat Nies to weten un se achterna ok. Vonabend höör he mal ganz wat Nies: Buurvaagt, Schoolmeister un Schoster löben sien Fru, sien Maren: dat weer en düchtige un en hartensgode Fru, de för Noot un Elend en apen Oog un Hand harr, un dat weer heel nett von em, seen se, dat he eer darin bistunn.
Paul waar ganz luuk un see jo nix von den lütten Krieg, den Maren mit em to Huus utfecht harr; he wull ool Abel na 'n Karkhoff fören laten, see he, un sülben folgen, wokeen mit wull.
Weer 't mööglich? Abel Lahann kreeg en lütt Gefolg, un dat is seker, wenn se dat harr mit anseen kunnt, se harr luuthals oplacht un to Maren seggt: Deern, wo hest dat maakt! Aver nu sweeg se rein still un weer ganz tofreden, as eer de hartfraren Eer op eer lütt Kamer full.
---
<< zurück
weiter >>